FAST RESPONSE WITHIN 60 MINUTES
Blocked drains in Highgate, London? Call our drain specialists
Are you having problems with blocked drains, toilets, or kitchen sinks in Highgate, Golders Green, or East Finchley? We understand that when you have a drain problem, you will want it fixed promptly. Our professional drainage contractors work 24/7, 365-days a year, with a 60-minute response time for all drain emergencies.
Prices from just £65 including FREE CCTV checks
Our drainage services include drain blockage clearing, drain repairs, high-pressure drain jetting, CCTV drain surveys, sink and toilet unblocking, drain investigations, septic tank emptying, Saniflo toilet systems, and more. We use state-of-the-art equipment, and the latest drain technology to fix all drain-related problems.
Talk to our drainage experts 24/7 about your drainage issues – with one hour response times!
Reliable, trusted, and local, with over 30 years' years' experience in the drainage trade
We offer excellent value for money with free, no-obligation quotes at any time
All work is guaranteed and we are fully insured for your peace of mind
We are fully-trained and compliant in all aspects of health and safety
Call our drain company now on 07889 524 108.

We work 24 hours a day, 7 days a week
Blocked drain near Golders Green? Our drainage experts can clear it fast!
Nothing can be more annoying and disruptive to your home or commercial property in Golders Green, Highgate, or Hampstead than a blocked or faulty drain. If you are having issues with blocked drains, kitchen sinks, or toilets, then call First Action Drainage.
When you are experiencing a blocked drain, the first stage is to diagnose the problem. From cooking oils and fats to nappies and sanitary wear, drain obstructions are not uncommon and will stop the water from flowing freely. Even small problems can become much bigger if they are not dealt with quickly and efficiently. Sometimes the first thing we know about a blocked drain is a flood in our bathroom or kitchen, or outside our home.
It is always best to call drain specialists. Our drainage company has all the latest equipment to clear your drains fast. We use techniques such as drain jetting, which uses high-pressure water to flush out any blockages and clean your drains.
N6 drain inspections and CCTV drain surveys
What is a CCTV drain survey? This is a special survey of your drains in Highgate, that allow our drain engineers to see into your drains without having to dig. Most drains and pipework are underground and if you are having recurrent problems with your drains this may be due to issues with their structure.
Our purpose-built CCTV drain cameras are mounted at the end of a device and allow us to see clear pictures inside your drains. This allows us to assess the structural condition of your drains and use the footage to establish the root cause of the issue.
When purchasing a new home, it is commonplace for the buyer to complete surveys to look for any potential problems. We can conduct a full investigation of your new home's drains to provide a detailed report, backed up with video footage. This will give you peace of mind, knowing that there are no problematic drainage issues around the corner.
Commercial CCTV drain surveys
Domestic CCTV drain surveys
New home buyer and pre-purchase drain survey reports
Pre-build drain surveys
Do you need drain repairs in Highgate? We provide drain relining and other drain repairs
No matter what is wrong with your drains in Highgate, we can provide fast and cost-effective drain repairs. We use a variety of repair techniques and can correct everything from blockages to cracked pipes and collapsed drains.
A common way to fix damaged pipes is drain relining. This is a method of repairing damaged drainage pipes by fixing a new lining into the existing damaged pipes. This can fix open or leaking joints and other cracks. It is also effective in combatting intrusion by tree roots. It is more affordable than some other methods of drain repair and minimises disturbance.
Local Highgate drain company for drain clearances and drainage unblocking
We offer all types of drain services to residential and commercial customers throughout Highgate.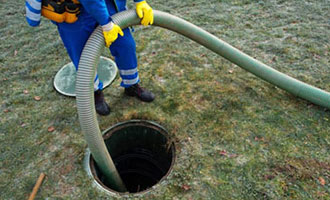 Cesspit/Septic Tank Highgate
For quotes for all drainage services, such as drain jetting and drainage unblocking in Highgate, get in touch
Our drainage specialists in Highgate are here to help and can be reached on 07889 524108 or via email at  [email protected]